Next Stage, Kita-Shinagawa!
Go Thrive! Our Resounding Melody!
The Hop Step Sing! VR live Hop☆Sama 2020 held in summer, 2020 for Japan will be held for North America as 《Hop Summer Tour VR & Twitch》on February 27 (Sat) at 6pm PST (Pacific Standard Time) or February 28 (Sun) at 11am Japan time in 2021! Great news to English-speaking people as you can enjoy English subtitles and Hop Step Sing!'s English speeches as well! You can choose the best way suit you, live in VR or Twitch! If you have missed it in Japan last time, please check it out. We look forward to seeing you there!
─
Starting Date and Time
Start on February 27 (Sat) 18:00 (PST/Pacific Standard Time)
February 28 (Sun) 11:00 (JST/Japan Standard Time)
Ticket Sales Start on February 3(Wed) 20:00 (PST/Pacific Standard Time)
February 4 (Thur) 13:00 (JST/Japan Standard Time)
─
How to watch
①

Play with VR headset and gaming PC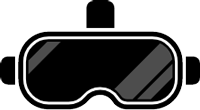 ---
You can use your avatar to move freely around the live venue and watch the live.
---
Entry fee:$30
(Purchase period:February 3 (Wed) 20:00 – February 26 (Fri) 20:00 (PST/Pacific Standard Time) February 4 (Thur) 13:00 – February 27 (Sat) 13:00 (JST/Japan Standard Time) Ticket Purchase Site
Buy Ticket
Please read
before purchasing.

②

Watch on Twitch

---
Live broadcast on Twitch.
---
Entry fee:Free
Get Reminder
─

Notes for visitors with
VR headsets and gaming PCs
It can be viewed with a VR headset.

It can also be viewed on a gaming PC.
This ticket is for viewing the live through VR, and only a VR headset or a PC with recommended specs or higher can be used to join. Unlike online video broadcasting, you will need a PC environment that can view the VR content, so please make sure you have the following recommended environment.

■After purchaseAfter you purchase the ticket, you will receive an auto-reply email with the unique authentication code needed for the download, ways to download the data, and ways to access the live venue. Please check your setup before the day of the live.

■VRecommended environment for VR liveBe sure to have one of the following ready for viewing. Please also make sure that there is no malfunction or damage to your device or software. We will not be able to provide any support for viewing from environments other than the recommended ones.

OS: Windows® 10
Processor: Intel® Core™ i5-4590 or AMD FX™ 8350 or better
Grafik Card: NVIDIA™ GeForce GTX 1070 or better
Memory: 8GB or better
Free space (on a disk): 5GB

Available VR Headsets (You can also watch it in desktop mode.)
VIVE/VIVE Pro/VIVE COSMOS/VALVE INDEX/OCULUS Rift/Windows MR
※Please note that you will not be able to view on Smartphone、Oculus GO and Oculus Quest.

■About the network environment A fast and stable Internet connection is required to watch videos.
We are not responsible for any browsing problems caused by your internet environment.
---